VR headset Vrbox Virtual Reality 3D glasses 9 axis tracking Bluetooth Touchpad for 5-6 inch android phone
High lights:
COP ProClass Lenses
AccurateOptical Train
High Precision Adjustment
One Click Bluetooth® Connection
Touchpad+Physical Return Button
Traditional Touch Gestures
Bluetooth® Controller Supported
Specifications:
size:10.9*186.1*102.9mm
refresh rate:60HZ
Can connected with the mobile phone by bluetooth
lens:
Lens Material: COP professional optical lens material
Lens Diameter: 40mm
FOV: 96 °
Distortion rate: 26% edge distortion
Color: 0.39mm
Visual accommodation
Myopia adjustment: 0-800 °
IPD adaptive: 54-71mm
Battery Capacity: 205mAh
Work and Standby: supports 8 hours of continuous use , seven days standby
.
Touchpad and buttons:
1024x1280 high density and high sensitivity of the trackpad, millisecond response time
Back button, volume up and down keys, Bluetooth multifunction button / switch key / key incoming calls
200,000 times buttons life
.
Body material:
Body: High strength polycarbonate
Lace: TPU + Lai Kabu, the tensile strength of the strap through 5 kg / 5 seconds Test
Foam: skin-friendly foam material, anti-allergic and anti-sweat breathable. Double foam specially designed, more comfortable to wear.
.
Body Interface:
Micro-USB charging port, 500mA charging current
3.5 mm headphone jack
Bluetooth 3.0 wireless connectivity
compatible with 5-6 inch Android mobile phone that with above 1K resolution. Phone thickness <9.5mm.
Phone hardware requires a gyroscope
Adapting mainstream Android flagship models:
Millet note standard 5.7 "1K (1920X1080)
Millet note Top with 5.7 "2K (2560X1440)
Millet MI4 5 "1K (1920X1080)
Millet red rice Note2 5.5 "1K (1920X1080)
Samsung S6 5.1 "2K (2560X1440)
Samsung Note4 5.7 "2K (2560X1440)
Meizu note 5.5 "1K (1920X1080)
Huawei Mate7 6 "1K (1920X1080)
.
Gamepad adapter:
Bluetooth 3.0 standard wireless controller
Dreamland
Combining innovative image algorithms and cutting-edge optical solutions, image distortion on this VR is almost nonexistent.
This VR supports up to 800 degree sight adjustment, provides a 96 FOV, and has a wide range of visual settings. The VR truly is a sight to behold.
96° FOV
The human eye only provides a 30° FOV. The 40mm rounded lenses on this VR
cover every angle of your visual field, providing a full 96° FOV
COP Professional Lenses
The lenses are carefully crafted from acrylonitrile polymer, a material used in making profressional grade optical equipment.
Acrylonitrile lenses are stronger than typical resin lenses, lighter than glass, and provide a 92% light transmission rate.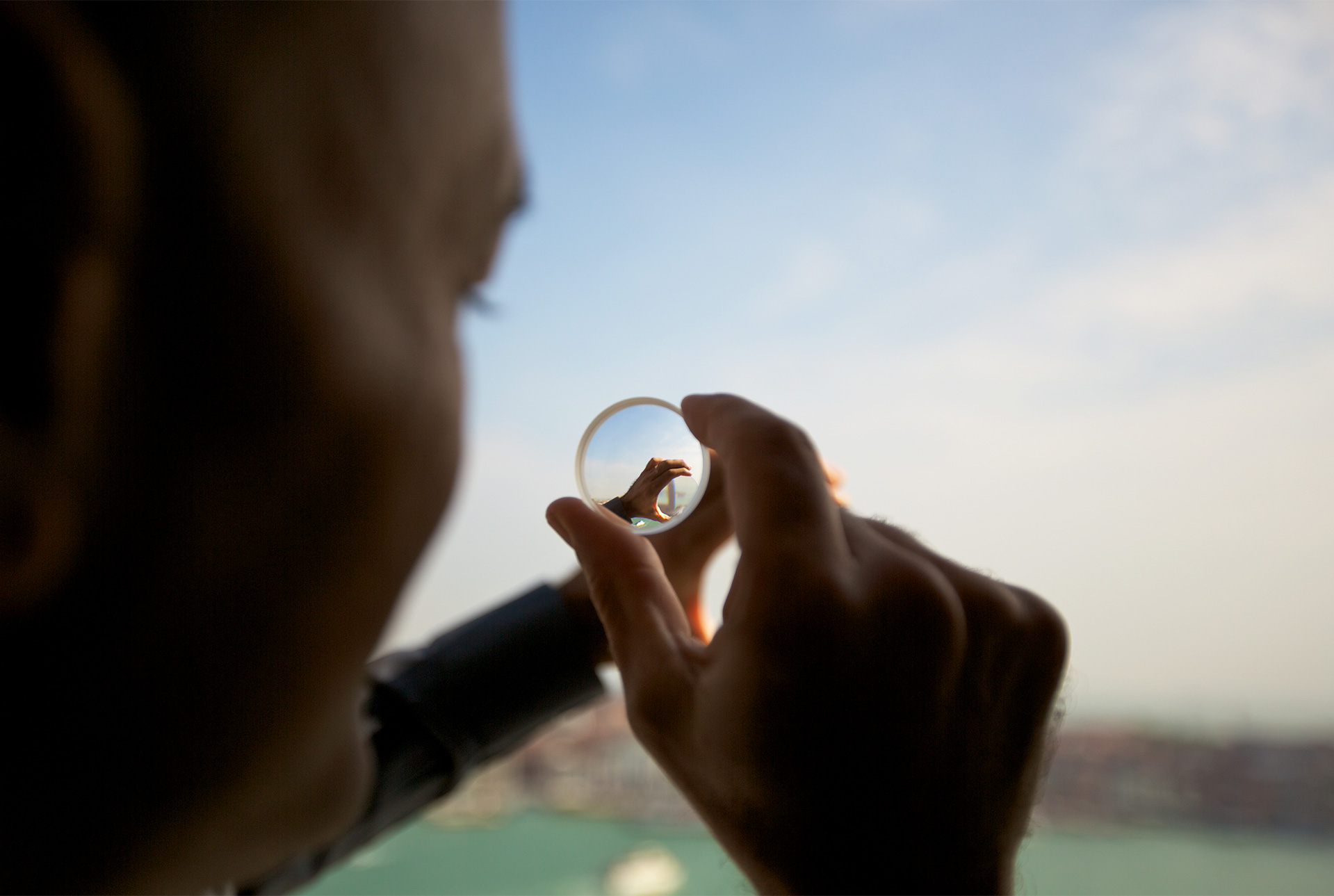 Light, Thin, and Complete
The helmet is only 10.3 cm in depth and weighs only 300g. A thinner, lighter build
means a helmet so comfortable you may forget you are wearing it at all.
Reality and Beyond
Hardware is merely the first part of a good VR experience. It still needs image processing algorithms to maximize its potential
That's why we created the VR App. Using the VR App , the VR presents you with a world beyond reality.
Simplicity
We built a highly sensitive touchpad directly on the helmet.
Users can apply traditional touch gestures in the VR world providing simple and efficient interaction.
Touchpad
It has a 1024x1280 high density touchpad. It features 100ms fast wake in Power Saving Mode, high accuracy touch tracking
and low signal noise. You can use it just like a smartphone touchscreen.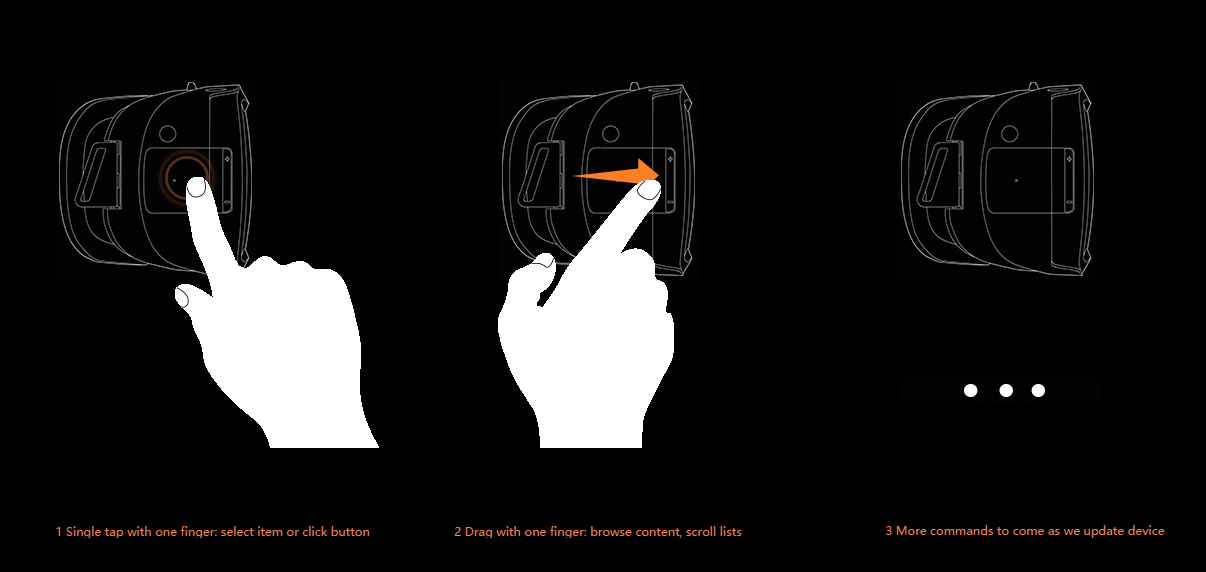 Answer phone calls
Incoming call while watching a movie?
Just click the multi-function bluetooth button and answer it.
The game or movie will pause automatically,and you can use the VR 's built-in mic to take the call.
Peek Mode
You can turn on Peek Mode by clicking the multi-function Bluetooth button. It allows
you to use the camera on your phone to see outside the helmet
Lightness
The body of the VR is the product of three years of reasearch and development. It weighs only 300g
but is built to last. Featuring a highly ergonomic design ,it is very comfortable
Adjustable
strap +

Strong

and light+

Very Comfortable
Beauty
It was designed to be both technologically and aesthetically impressive.
Smooth Layers
Sleek Contours
Material
We drew inspiration from the natural beauty of the material itself, and created the smooth layers
and phenominal feel of the VR BOX. We want the appeal of our product to be both visual and tactile.
Bluit to Last
Polycarbonate body renders it very durable, It was subjected to rigorous testing against a wide range of possible damage factors including impact, high frequency vibration and change in temperature.
Secure
It has a T-shaped strap and a ring of hypoallergenic foam around the eyepiece
Both are removable, adjustable, and easy to use and replace.