3D VR box glasses helmet for mobile phone support 3D control head rotation position tracking
3D GESTURE CONTROL
Core vision module with computer vision algorithm senses hand actions and gestures in 3D. The algorithm is highly optimized to perform well on mobile platforms, enabling gesture control on mobile VR devices. It's much more convenient than traditional inputs, as the users are able to interact with VR content in a natural manner, easily control the interface, take phone calls, etc, without needing to take off the headset.
Head POSITION TRACKING
Uses unique technologies designed to track the user's head position inside-out. By observing the relative position, Impression Pi quickly calculates your actual movements with a high degree of precision.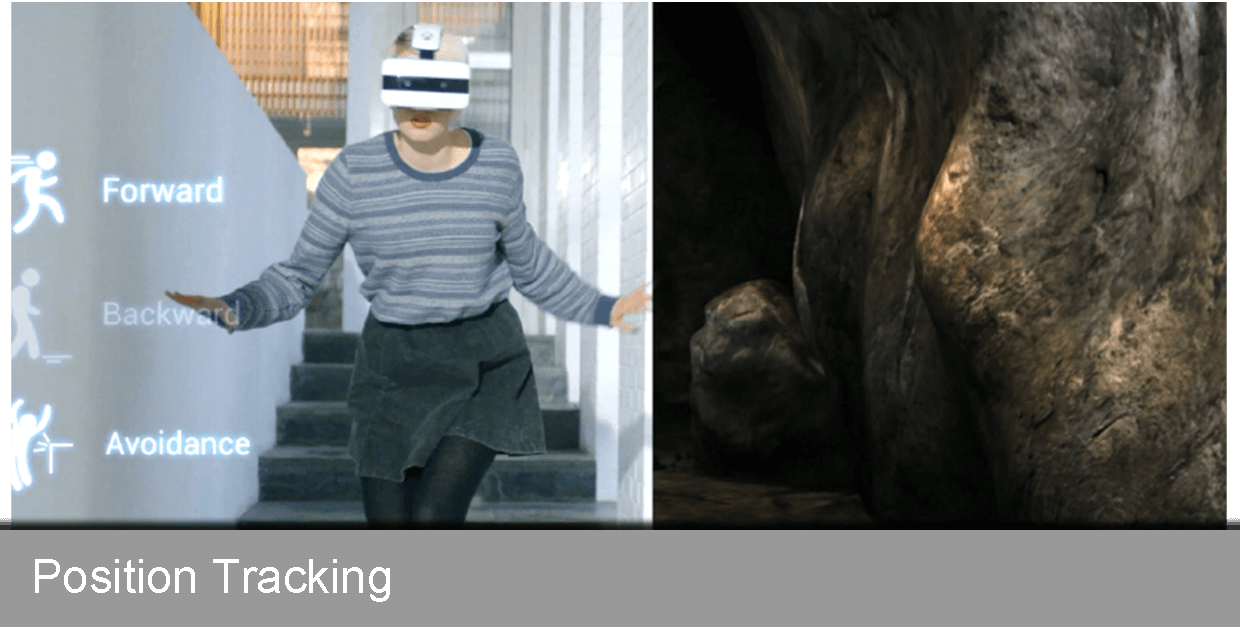 AR OVERLAY
Advanced dual camera module captures and displays the real world to the user, then overlays VR images and virtual objects, like living holograms. With collision detection capability, Impression Pi gives a warning based on obstacles it detects in the real world.
HEAD ROTATION TRACKING
Impression Pi has a built in high performance IMU (sampling rate >1000Hz) and AHRS algorithm, which enables high performance orientation tracking, giving users a very smooth and immersive VR and AR viewing experience.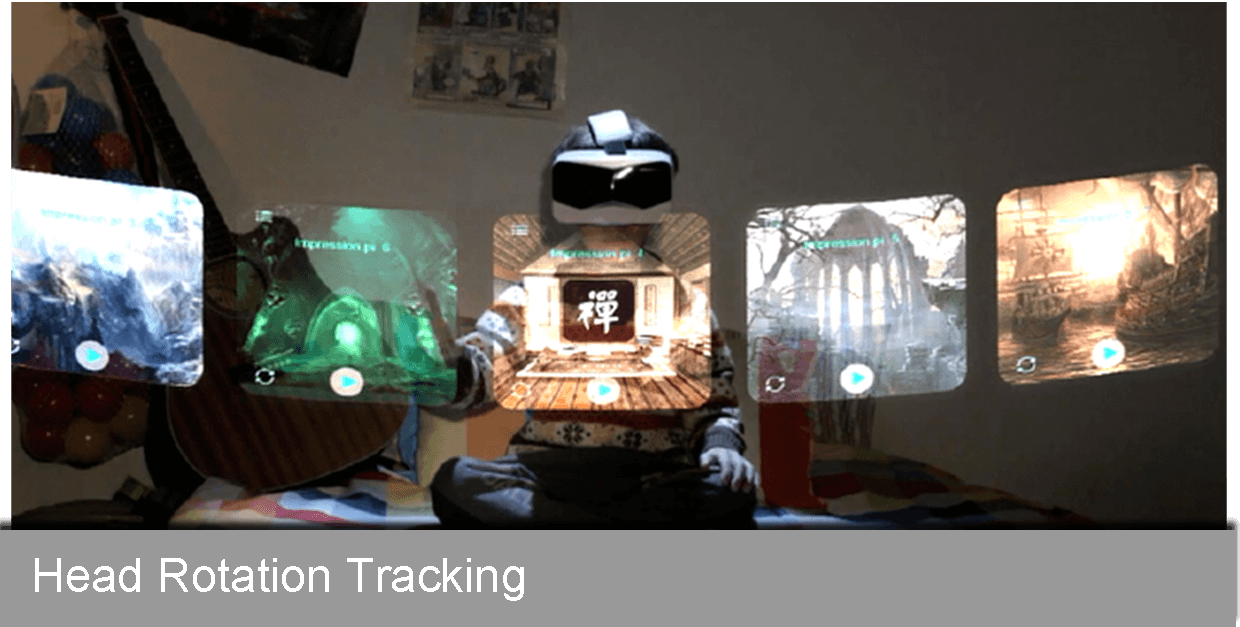 Augmented Reality Capabilities
can detect collisions, project virtual objects (holograms) into the real world, alter the real world, and create Virtual Worlds based on real physical surroundings.