QUALITY is the life of the business.
Having more distributors, earning better price, more production experience and better quality
We have many Distributors all over the world,pls check the link:
http://www.firstsing.com/manufacturer/all.html
质量是企业的生命

分销商越多,价格越便宜,质量越好。
供应商优势:
1:无需交纳任何费用,即可轻松接到订单。
2:产品永远在线,除非模具坏了。
3: 全程呵护:我司会配合供应商把每个订单做成功
全球大型电子商务B2C&C2C"FirstSing"寻求供应商合作
贵司的优势产品烦请你自己上传到我们后台
http://www.firstsing.com/t/LookingGlobalSuppliers
有竞争力的产品将直接由国外客人下单
FirstSing在全球有15000多家分销商,
贵司产品将有希望成为全球各地分销商的唯一代理,
将有效避免AMAZON,EBAY,TAOBAO,京东等市场同质化竞争
深圳市巨乐惠电子有限公司
www.firstsing.com
www.firstsing.cn
www.firstsing.info
https://www.facebook.com/firstsing
https://twitter.com/Firstsingsales

Free registration Global market Win-win cooperation
Your products + our sales and channels = Success

1.Register Company Information 2.Audit Supplier Qualification 3.Sign Supplier Cooperation Agreement 4.Submit Sample

Steps to get supplier products on-line :
1:Register by selecting Supplier
http://www.firstsing.com/register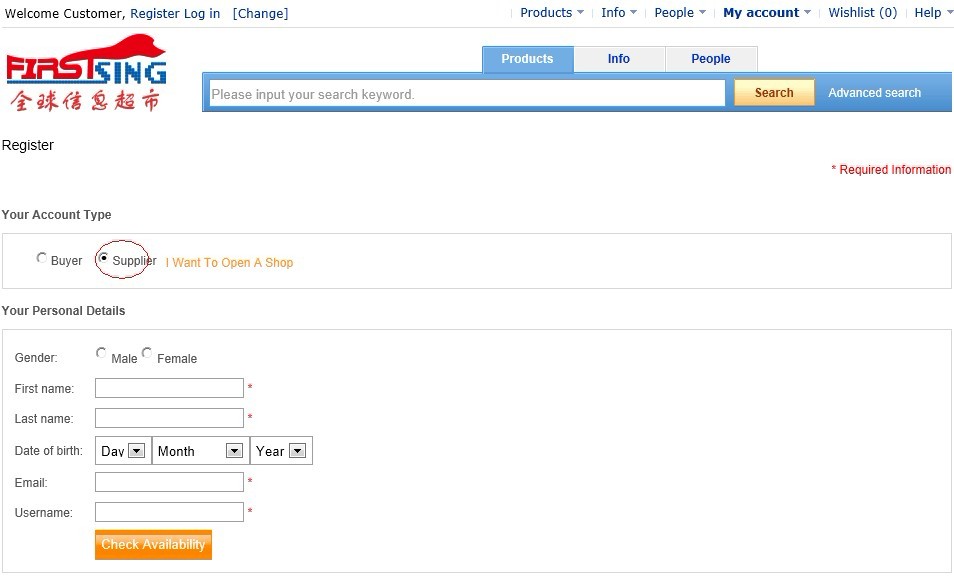 2. Get products on shelf for free, requiring complete information and no repetition.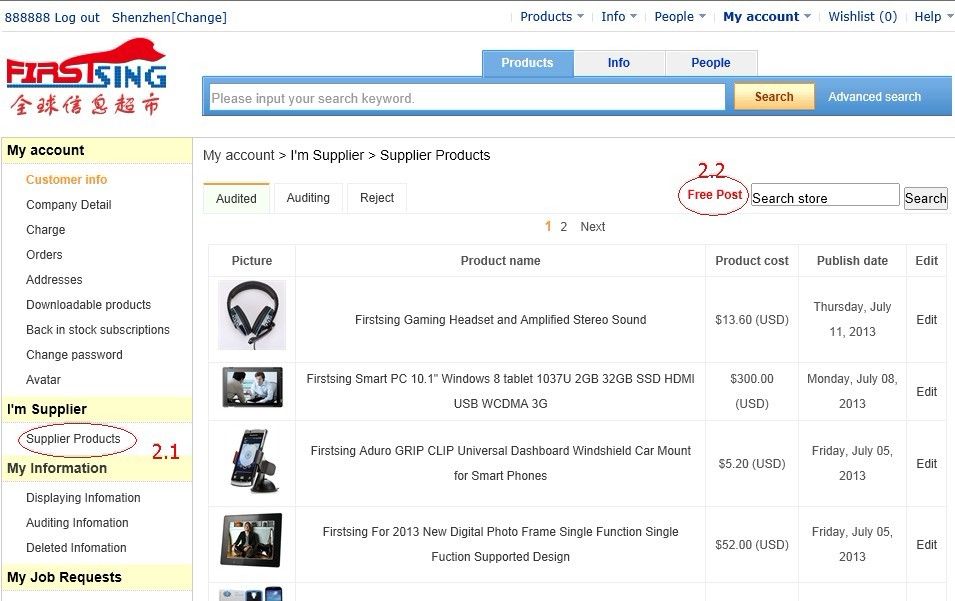 3: Add products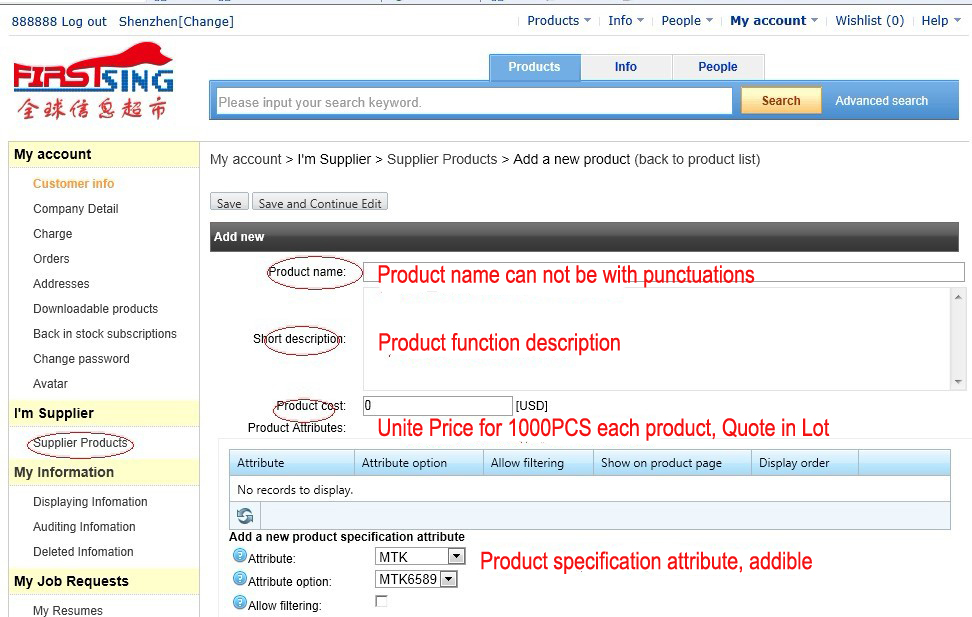 4:Add products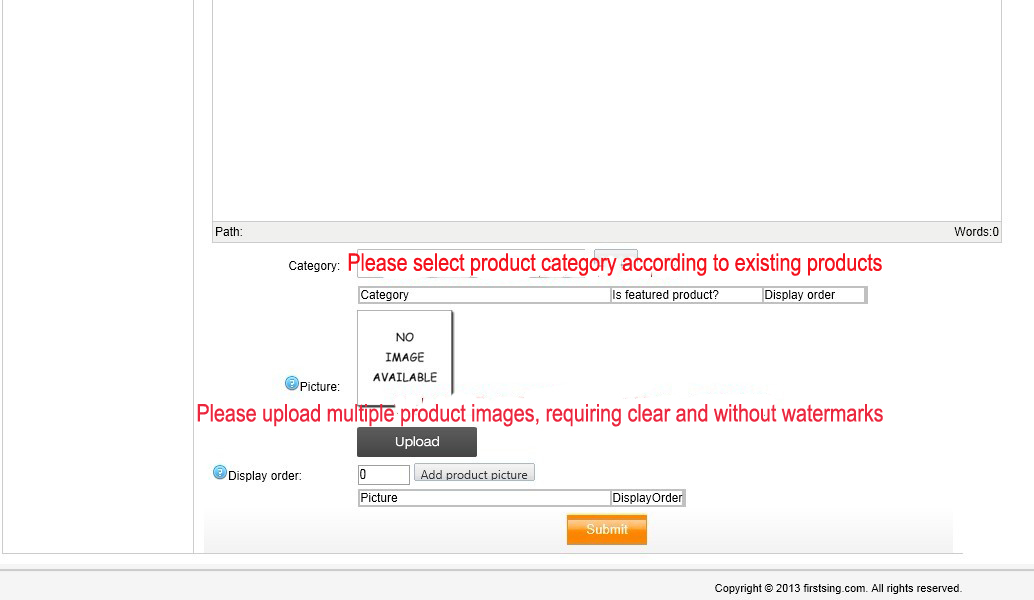 5: Products added will be displayed in Auditing Information. We will audit product information within 3-7 working days. Please be patient and do not submit products repeatedly.
Q & A:
1: Our company is in UK, Germany, France ... Can we also become your supplier?
Yes, you can, as long as your supply conditions can meet our company's requirements.
2: Products uploaded, how do you make the payment for us?
Once order confirmed, we'll pay for the supplier according to the order's requirement.
3: What are your requirements about product quality?
Supplier must provide 2 year warranty for products.
4: Can suppliers upload products with their own brand logo?
Very sorry, FirstSing does not sell products with any supplier's brand. FirstSing sell only distributors' brands and help them to succeed.
5: What products can suppliers submit?
FirstSing's website ce local laws.
6: Suppliers need to providoncentrates all the product catalogs and suppliers can provide any product that does not violate spot goods?

No, all goods will be manufactured according to orders.