Copernicus Educational Products Inc., continues to lead the marketplace with our educational classroom teaching aids designed to "make teaching a little easier." Copernicus has built a strong reputation over the years with our ongoing product innovation and classroom research practices.
In 1989, after taking early retirement from a career in education, my father George developed a device he named the Science Block Kit, designed for teaching grade 3 to grade 7 simple physics. He then started a company and named it Copernicus. While attending college, I helped him manufacture and assemble the kits in the basement of his home, better known as our "sawdust days". After my graduation in 1992, we made the big move from the basement to the garage. Then in 1993, with the help of a few friends, we put on our construction hats and built a 3500 sq ft shop.
...and the team keeps growing
We have been very fortunate to have a great team of employees, business partners and teachers help us grow to a team of 60 employees in a 40,000 sq ft facility. Although Dad passed away in 2001, we still maintain the same focus on innovative, teacher driven and child safe educational products.
- Jim Phillips
Chief Cook and Bottle Washer
---
Bring Your Kids to Work Day - 2014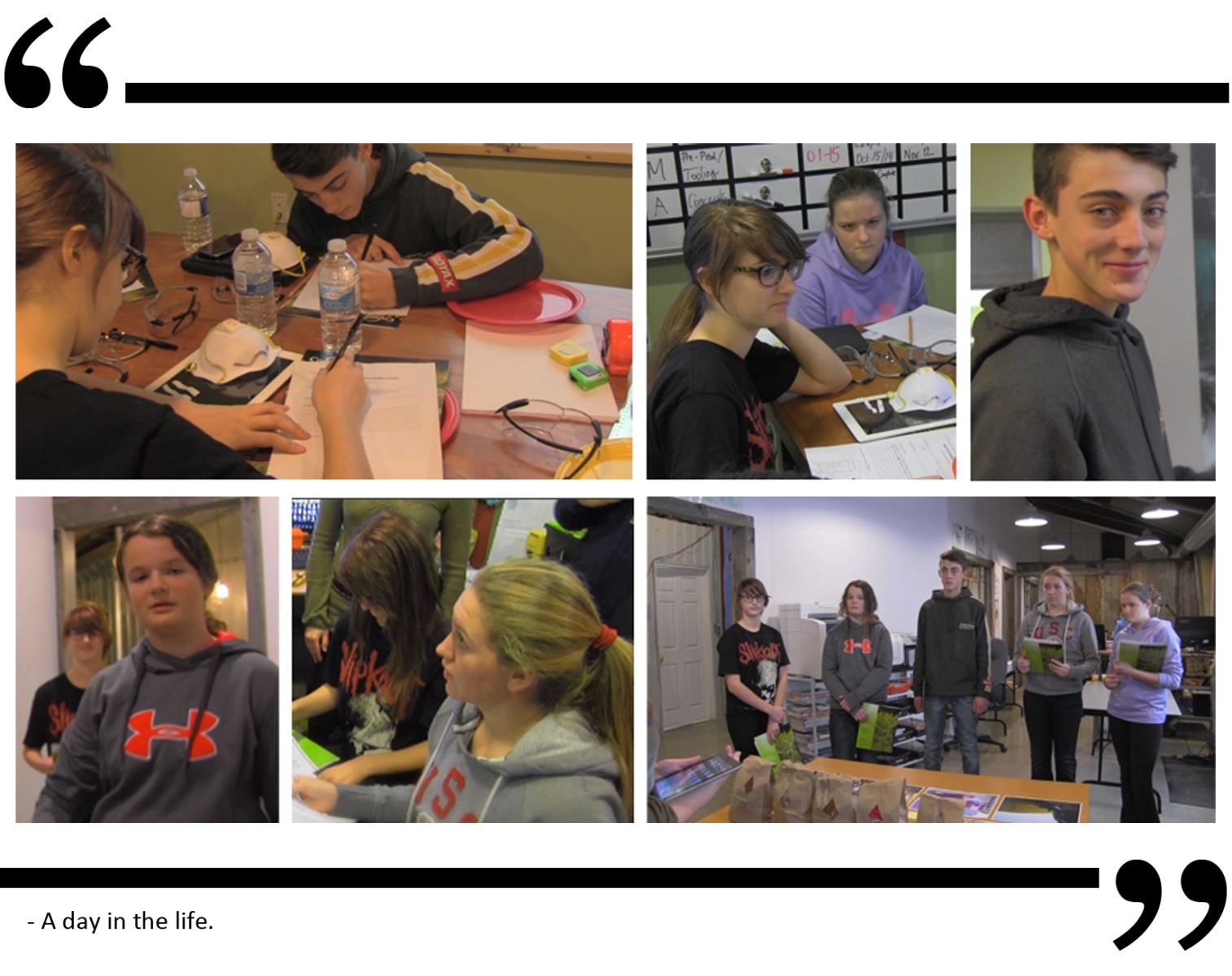 Once again we were pleased to take part in this great initiative from The Learning Partnership. Supporting education can take many forms. Our products are specifically designed to make teaching a little easier. Helping to inspire students is another important component to shaping the future today.
We hope that inviting this years students - Hannah, Britney, Jessica, Jesse and Mackenzie to Copernicus has in some way given them an insight into new opportunities.
Thanks again kids. It was great spending the day with you all.

2014 Winner of Canada's Outstanding Employer Award
For generating an interest in the skilled trades through a hands-on program with high employee involvement; and for demonstrating to students the variety of job opportunities, functions and skills in their company.